Okee dokee.....many people have commented on how the RM shirt(s) seem to be "getting around!"
So...I thought I would start a thread of shirts found in "other cities".....i.e. if you have worn your shirt in another city (than your present one)...and have a picture of it....post it here! (and, don't forget to put what city the picture is from!)
The only place my shirt has travelled so far is:
THUNDER BAY, ONTARIO
(worn by Sheamus):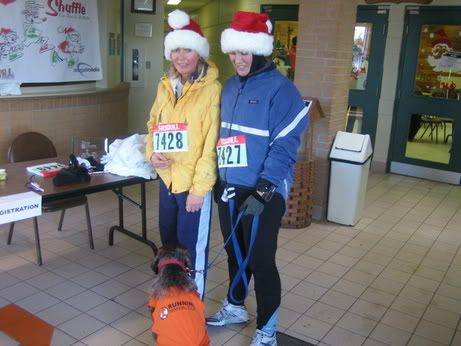 hmm....not that you can tell it is in Thunder Bay!
I'm going to edit this post and list the cities/countries that have pictures posted so far:
Thunder Bay, ON
Rimouski, QC
Rotorua, New Zealand
Kentville, NS
Honolulu, HI
Chicago, IL
Las Vegas, NV
Paris, ON
Cuba
Disneyland, CA
Cabo San Lucas, Mexico
Austin, TX
Myrtle Beach, SC
Les Menuires, Trois Vallées, France
Paris, France
Virginia Beach, VA
Disneyworld, FL
Whistler, BC
Roma, Italia
St. Marrten
St. Thomas
Disney's Private Island - Castaway Cay
Peggy's Cove, NS
Chatham, NB
Florida
Wainwright, AB
Peurto Vallarta
Canyon Country, Utah
Irving, Texas
Dallas (airport!)
Jasper, AB
Port Aux Basques, NFLD
Havana, Cuba
Ocho Rios, Jamaica
Sydney, Australia
Arizona
Atlanta, Georgia - CNN Studio
Nashville, TN
Riccione, Italy
Cozumel, Mexico!
Gimmelwald, Switzerland
Offenburg, Germany
Ostia Antica, Italy
Tyne Cot (WW1) Cemetary, Belgium
Marbella - Costa Del Sol - Spain
Himeji, Japan
Stawamus Chief near Squamish, BC
Magic Kingdom
Fredericton, NB
Charlottetown, PEI
Samana, DR
Hong Kong
Stonehenge
Great Wall of China
Exmouth, Western Australia
Off the coast of Alaska
Eagle Beach, Aruba
Bangkok, Thailand
Great Ocean Road, Vic, Aus
Trinidad
Mt. Kilimanjaro
Miami
Universal Studios, Orlando
Berlin, Brandenburg Gate