Pat's Cruise to Run Report
Caribbean Princess Diary 2010
DEAR DIARY: DAY 1, DETROIT TO SAN JUAN
Up at 03:30, time to get my self ready. Meeting my cruise mate Helen and Eric (our debonaire chauffuer, and Helen's husband ) at 0500 for the drive to the airport. All packed for my cruise including. loads of SPF 30 sunscreen. I really am going to do it right this time - no sunburn! There are about 150 runners signed up for Cruise to Run, plus about 30 non-running spouses. Can't wait to meet new running folk, especially Lisa Bentley, Dick Beardsly and Bart Yassao! I hope there are a few walkers in the group, too, as I know my knee is not run ready yet!
Crossing the border was easy-easy! Eric even joked that though Helen and I had $500.00 spening money each, he had about $5.00 – just enough to get him back across the border and to buy a coffee! The airport check-in and security went extrememly well, and Helen and I found ourselves with a couple of hours to blow before boarding started. What were we going to do with all that time? Shop, of course!
Flight over with – the only issues was that Helen's duffle bag blew its zipper, and Helen was concerned her "Baba Gotchies" were missing, or more importantly, that her Newton Running Shoes were missing. Thankfully, both the underwear and the shoes were all accounted for!
Taxi to the Hotel – enjoyed the warm tropical breezes and sights. Hotel check-in great. First elevator ride up to our 4th floor room, who do we run into? Dick Beardsley, famours American Marathoner and Rob Reid, owner of Front Runner's Stores on Vancouver Island. Rob informed us that he was planning something very special for this year's Terry Fox Run.
Our hotel was about a 2* (IMO), but was very convenient to the beach, restaurants and shopping – including a Walgreen's.
Below, a picture of our Hotel Room – Holiday Inn Express.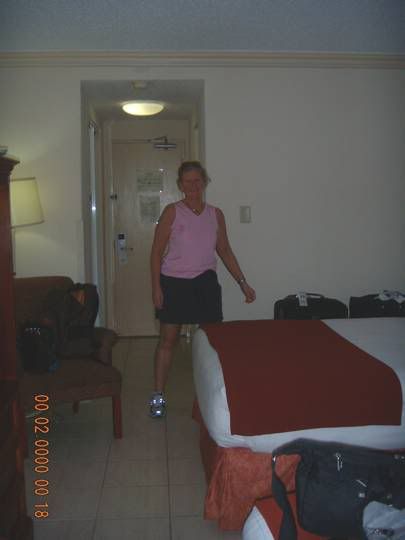 After a short walk around the area, Helen and I had a scruptious dinner al fresco: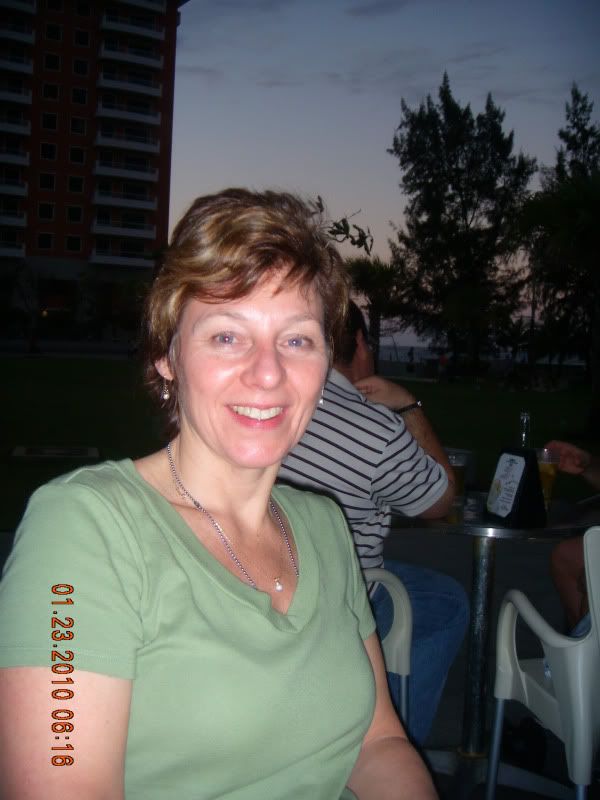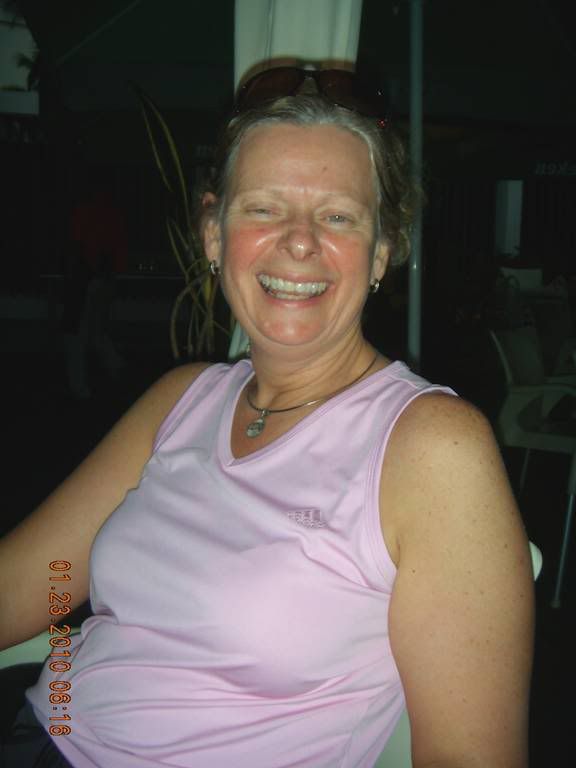 DEAR DIARY: DAY 2, SAN JUAN
Since we went to bed nice and early last night, we were up bright and early too! The hotel includes a continental breakfast in the rate, so that is what we had. Instant oatmeal, a boiled egg and some fruit. Along with copious amounts of good strong coffee. On our elevator ride down, we rode with Bary Yasso! Helen joked that by the end of the week, we would be BFF of Bart, Lisa and Dick!
We took a taxi to old San Juan. We visited the castles, had fried plantain nad a beer for lunch, picked up our luggage and headed to the ship! We stopped by the duty free liquor store to stock up on in-room supplies. Me, a bottle of red wine, a micky of Gin and a 6 pack of diet coke. Helen – a bottle of lemon vodka – which we never opened! Oh yah, we're big drinkers – NOT!
Pictures of Old San Juan: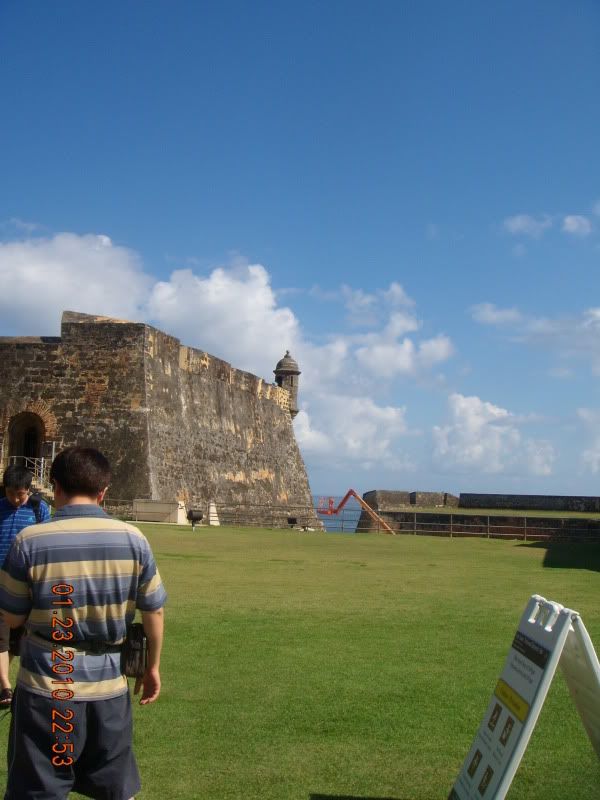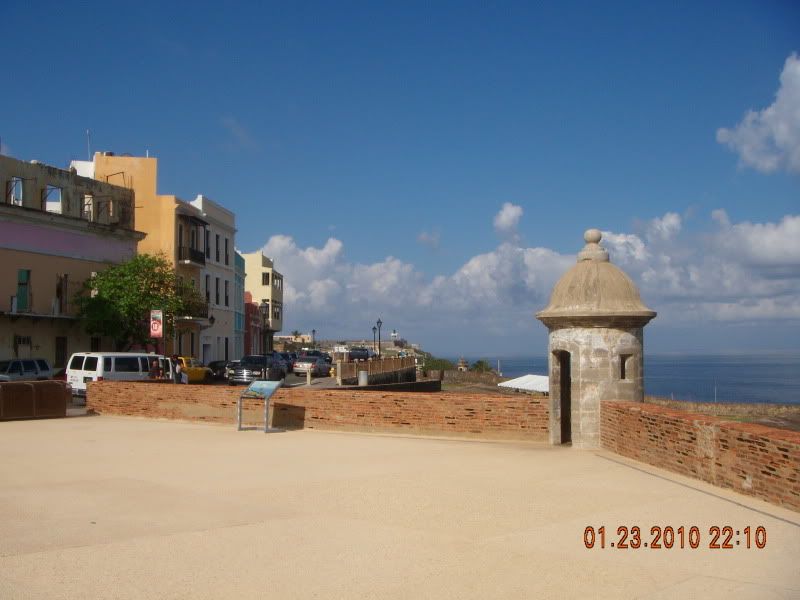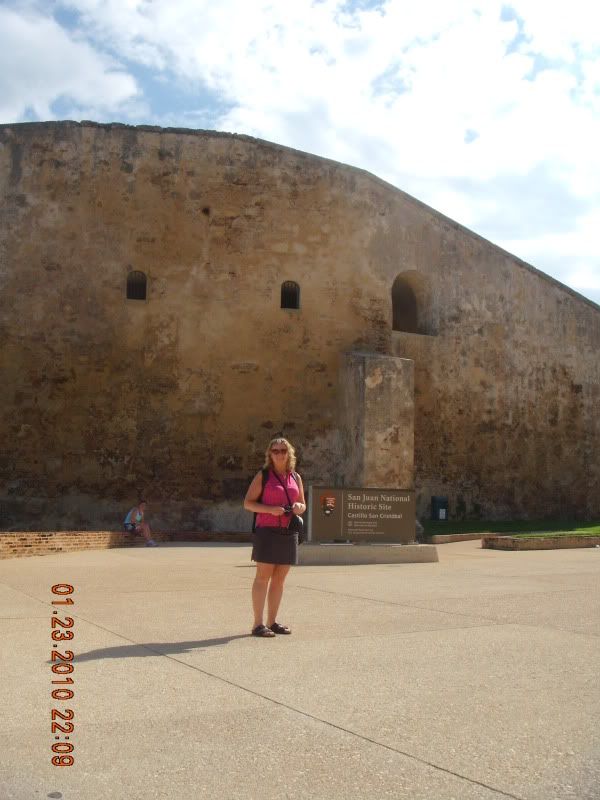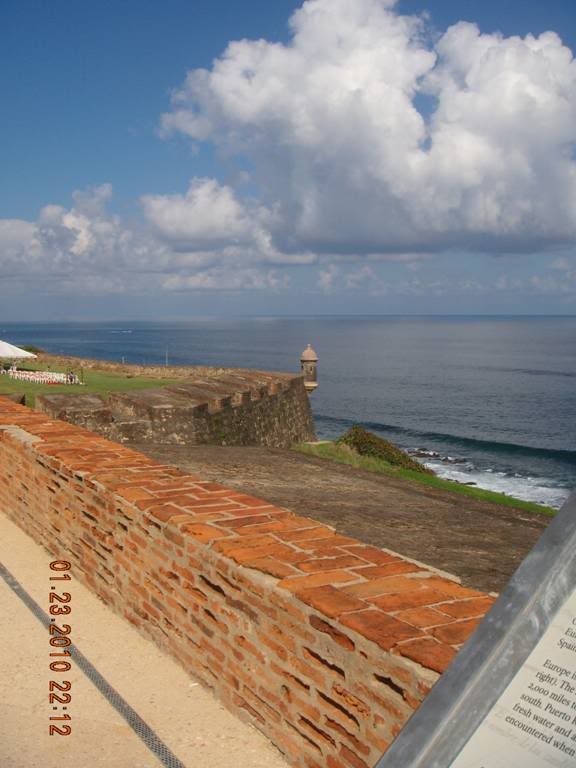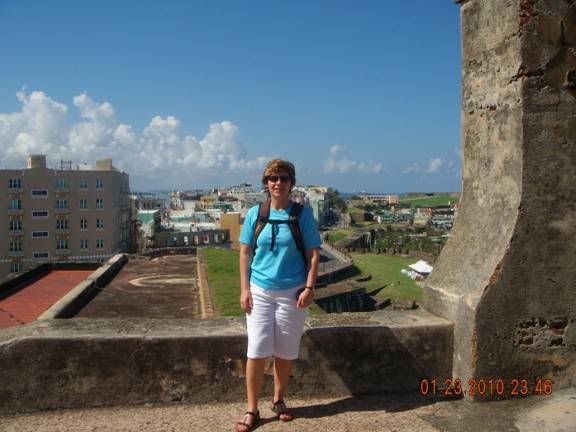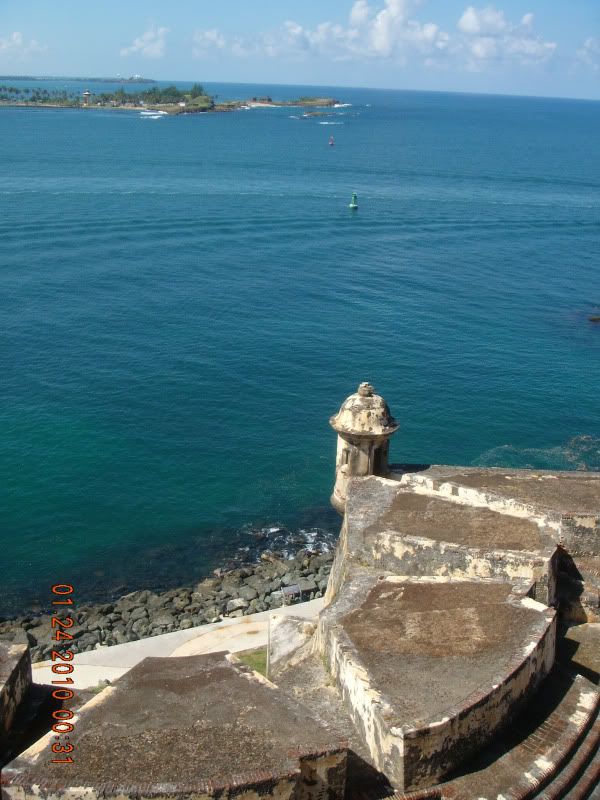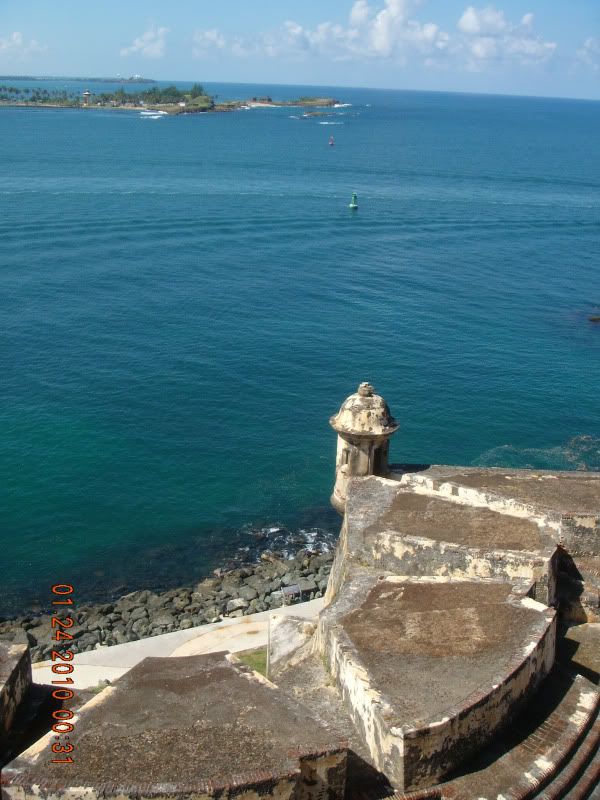 We went to see our room, (and huge balcony) then off to Club Fusion for our Cruise to Run race kit pick up and information session. There we met Brian and Janet Sharrat, the in-laws of Helen's Coach James Loaring.
We ate dinner in the Island Dining Room – one of the 2 any-time dining rooms. We were seated at a table for 10. 8/10 of the folks were from Canada, and 4 of those were from Chatham. One of those was the cousin of my cousin! What are the odds of that? Dinner was delicious, and shortly after, we headed to bed. What an awesome day!
DEAR DIARY: DAY 3, St. THOMAS
Morning - 5K Prediction Run in Charlotte Amalie. We had ordered room service breakfast – oatmeal, fruit and coffee to be delivered to our room at 0615, and sure enough, right on 0615 on the dot, there it was!
This was a prediction run – where you had to predict your finishing time – Helen won!
Post-race, we explored the shops and later headed to a beautiful quiet beach. Formal dinner enjoyed with our new friends Brian, Janet, Sheila and Francy.
Pics of St. Thomas: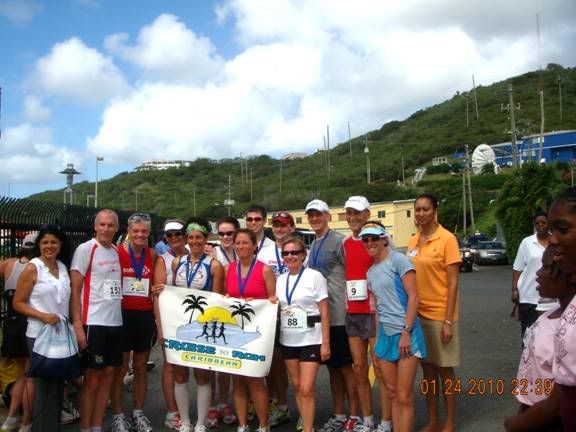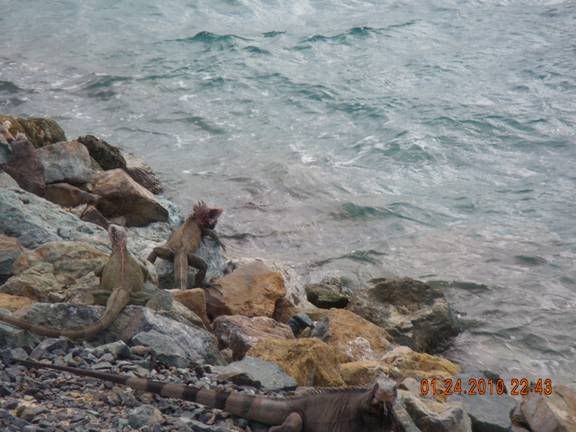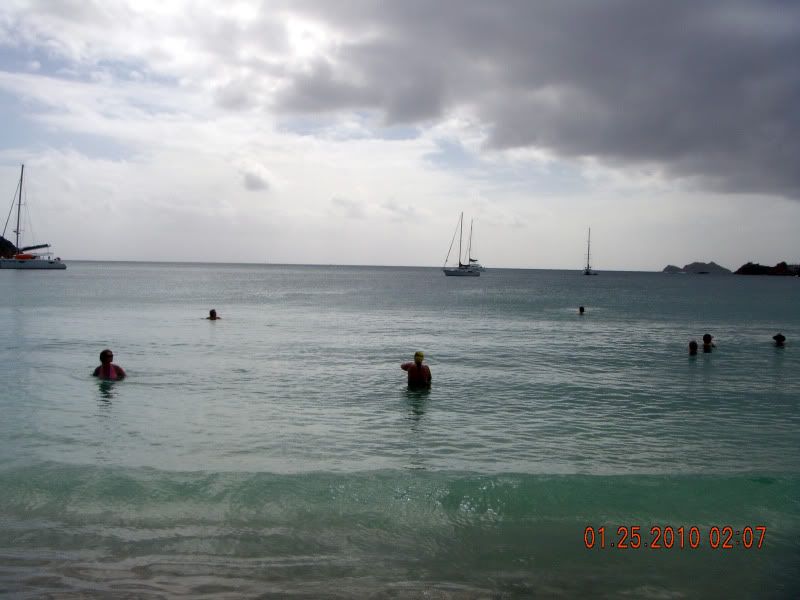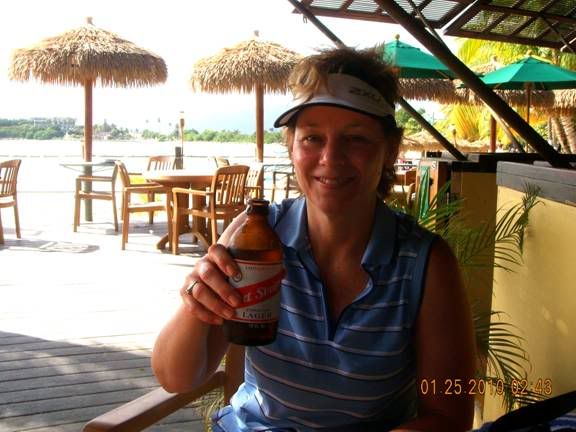 DEAR DIARY: DAY 4, TORTOLA
Run for Giselle presentation with local Tourism board followed by the gorgeous and tough Tortola Hill Climb high above Road Town. We even had two cows grazing on the course. Later in the day, Helen and I went to Nanny Cay, where we snorkled a bit, and enjoyed a beer at the bar. This beach is not cruise-passenger friendly. They wanted to keep it for the folk who travel around the world in their sailboats! Dick Beardsley talk at 5.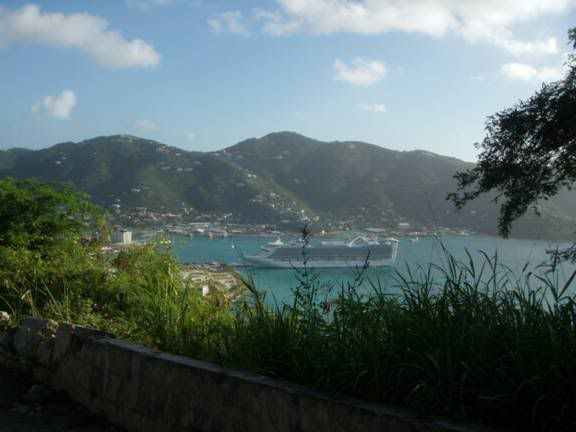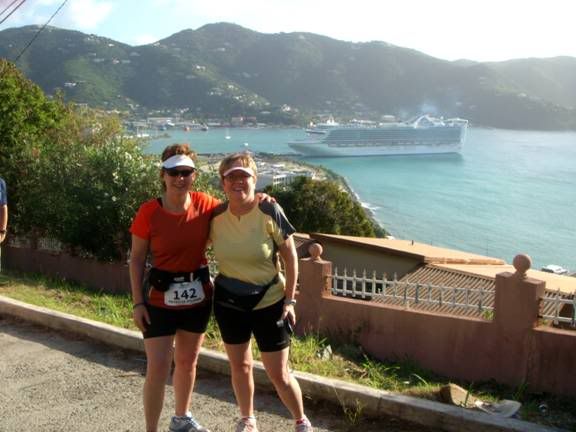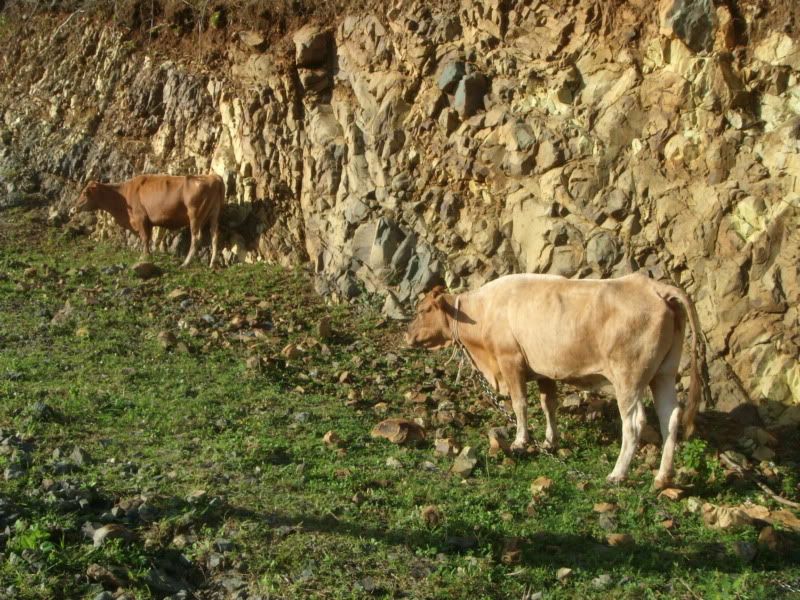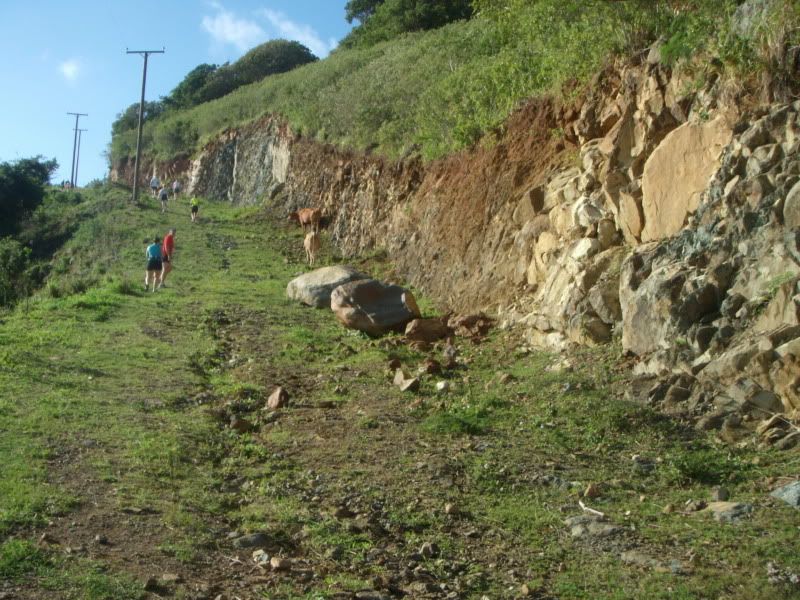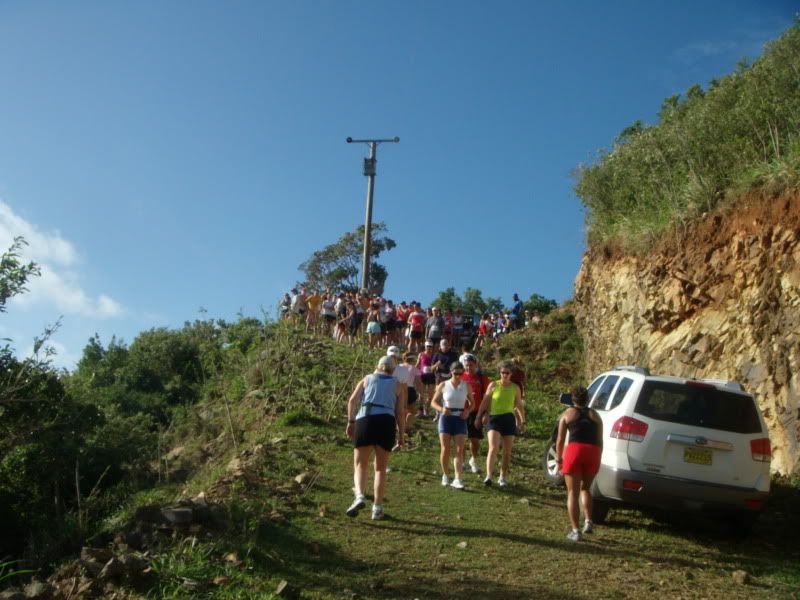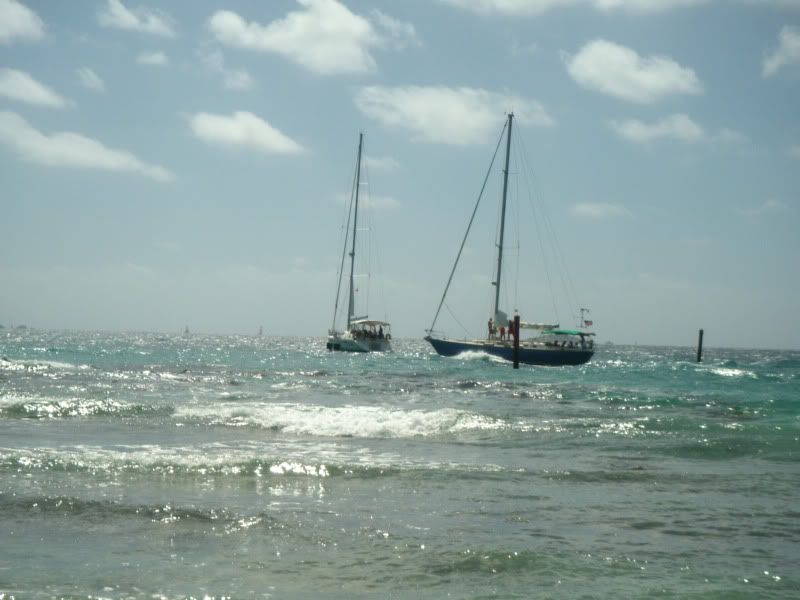 DEAR DIARY: DAY 5, ANTIGUA
Runners give back - we donated 400+ books to the local library.
Crazy fun part road/part trail run to Fort Barrington in the morning complete with reggae-blasting sag wag. Hash run, with some awesome views and beach time in the afternoon at Fryes Bay. Dinner enjoyed with our new friends Bart and Laura Yasso and Judy from Texas. Then a game of "Family Fued", which our team "Cruise to Run", won! Way too much fun!!
Pictures of Antugua: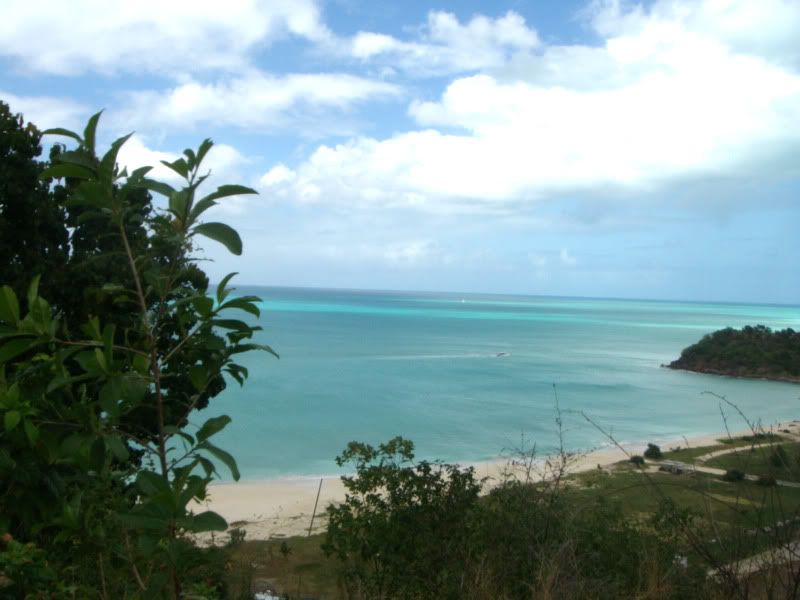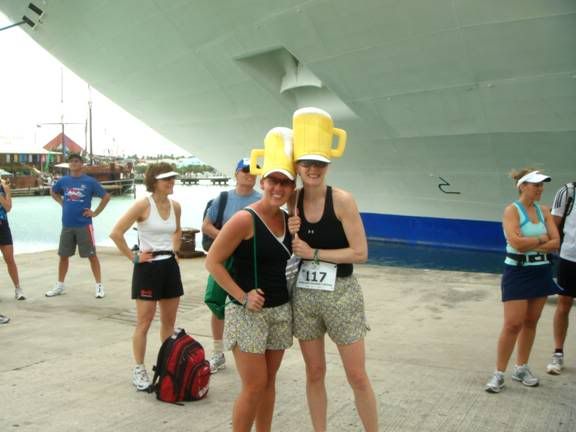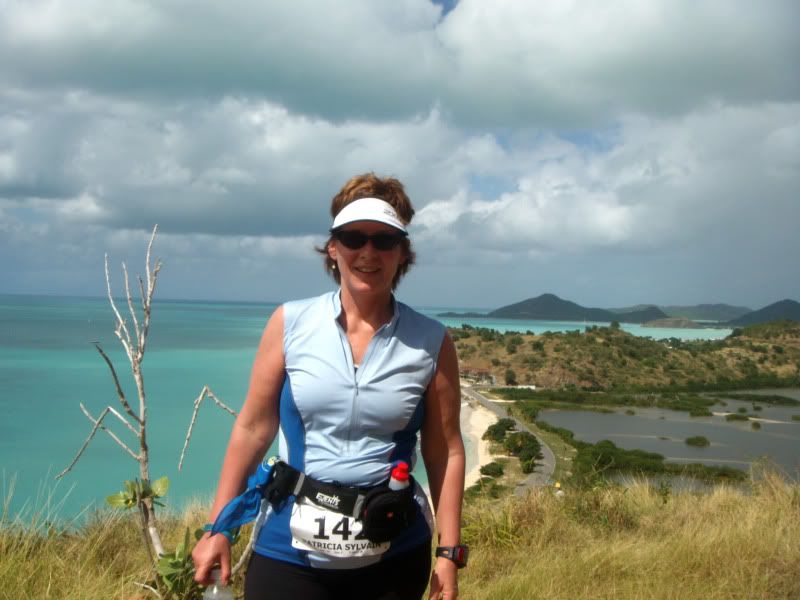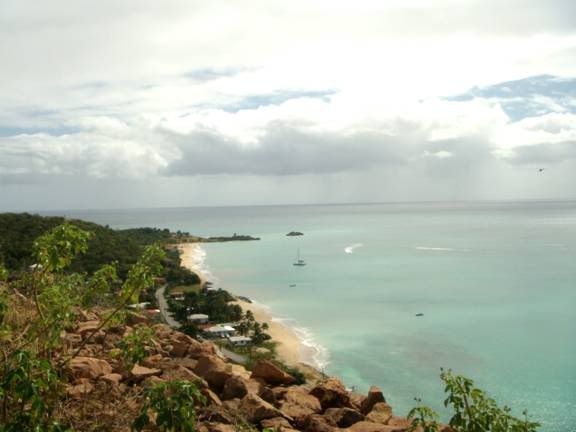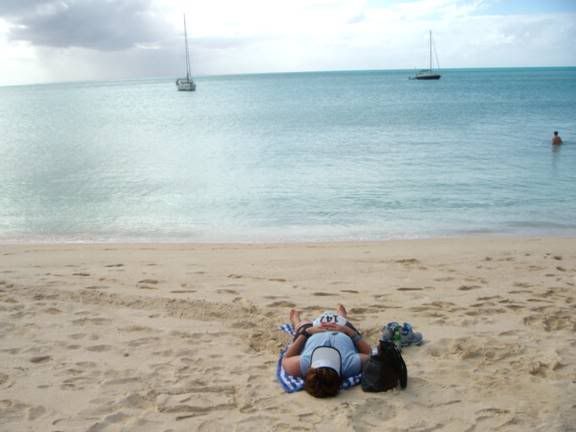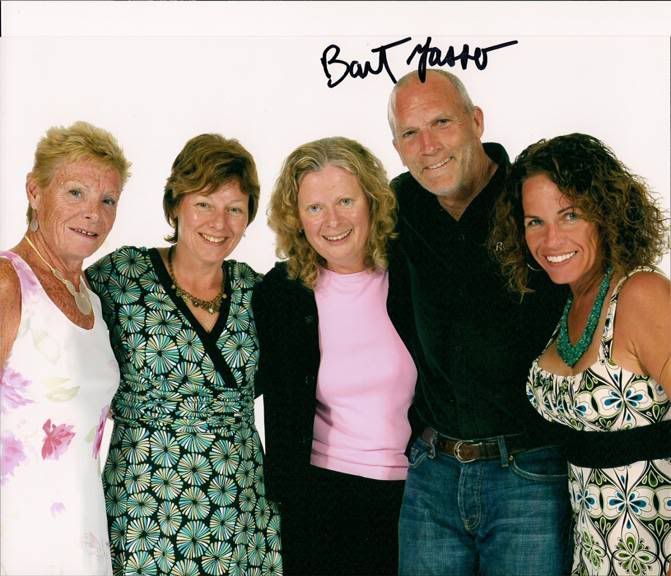 DEAR DIARY: DAY 6, ST. LUCIA
Runners Give Back – Donation of Running Shoes.
Vigie Lighthouse run in morning. Shopping spree in the afternoon. Later, Cruise to Run group picture and Lisa Bentley's talk. I was able to have Lisa autograph my "Train with Heart" visor. After dinner, we went to Kareoke, and we forced ourselves to stay up long enough to see the Hypnotist. Helen volunteered to get hypnotised. I don't think I ever laughed so hard! Visited the Disco that night too, since we didn't have to get up until 0800 for a 10 am race next day in Barbados!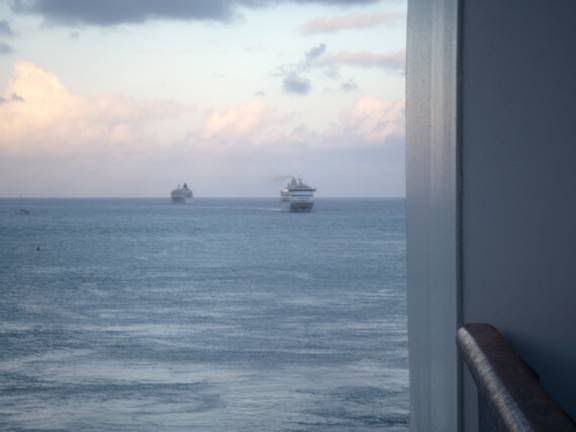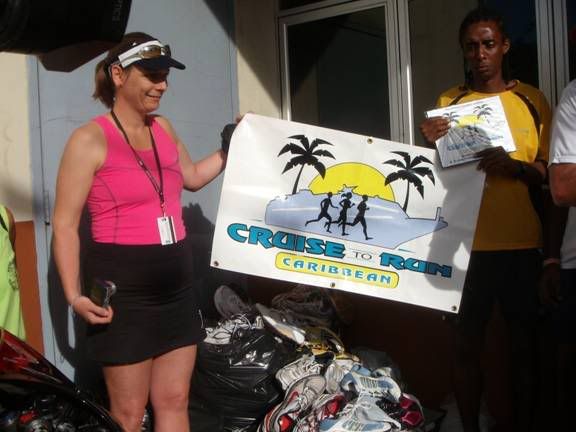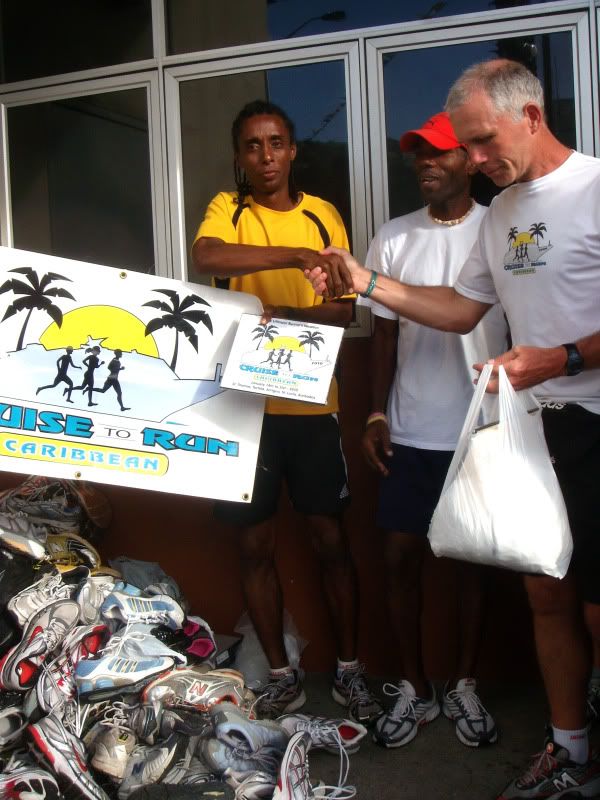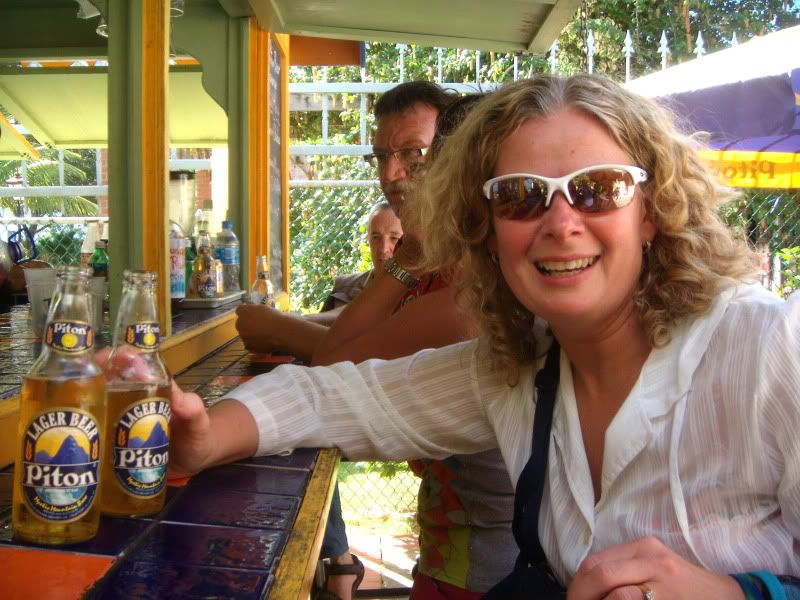 Beers were 2 for $3.00!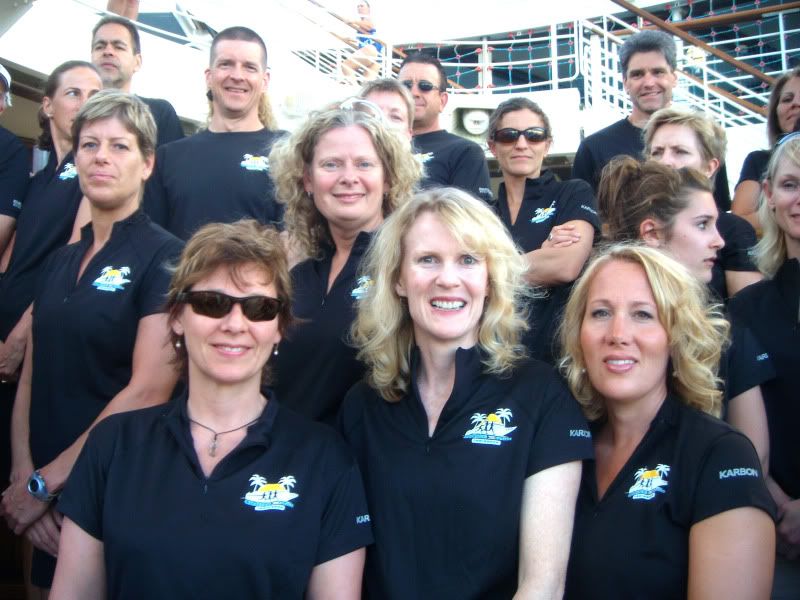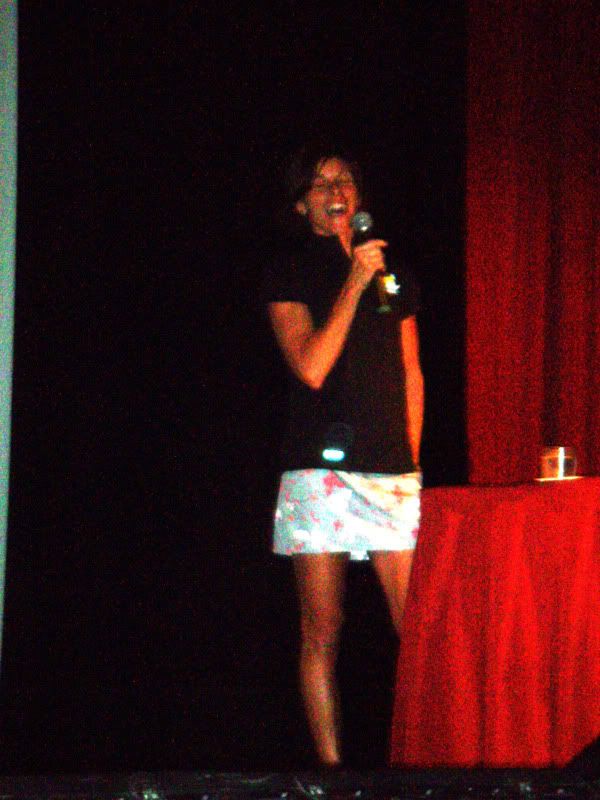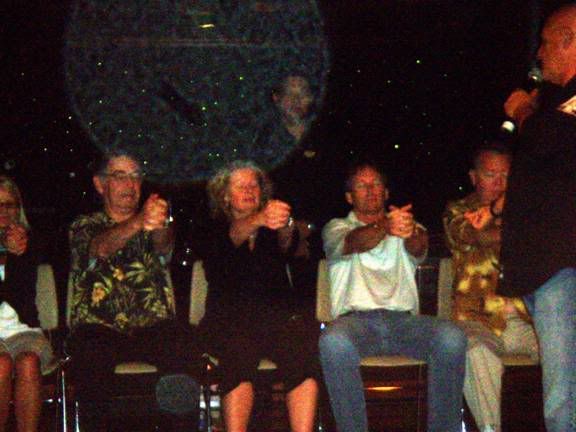 DEAR DIARY: DAY 7, BARBADOS
Wow! A great 5K – Even ran about 500 metres! First running steps without significant pain since October 2009! Must have been the heat!
Helen won an age-group award! The afternoon was spent at Jolly Rodger beach, where a swim was lead by Lisa Bentley for thise triathletes in our group. This was also our last formal evening. Bart spoke tonight, and included one of the pics we had taken with him and Laura n his presentation! Helen and I partook in a wine-pairing seminar with some new friends from Orangeville, then enjoyed dinner with Sheila and Francy.
Pics of Barbados: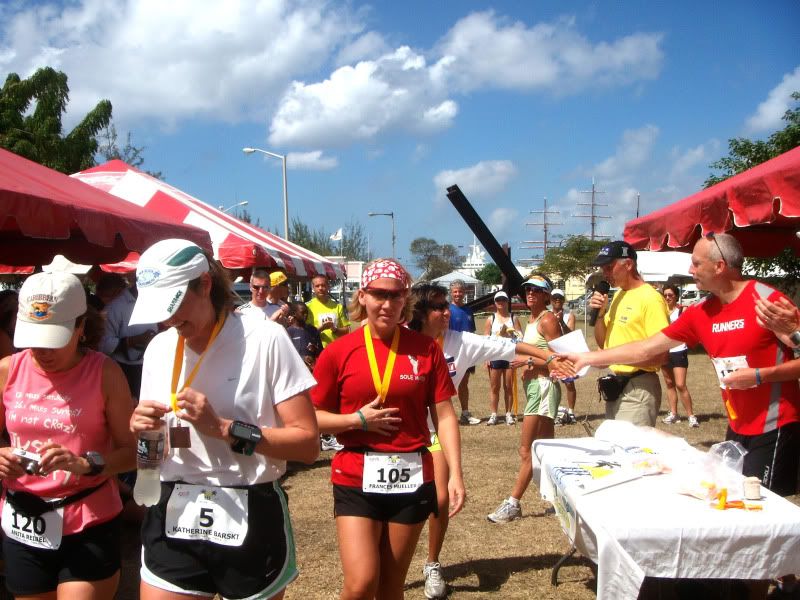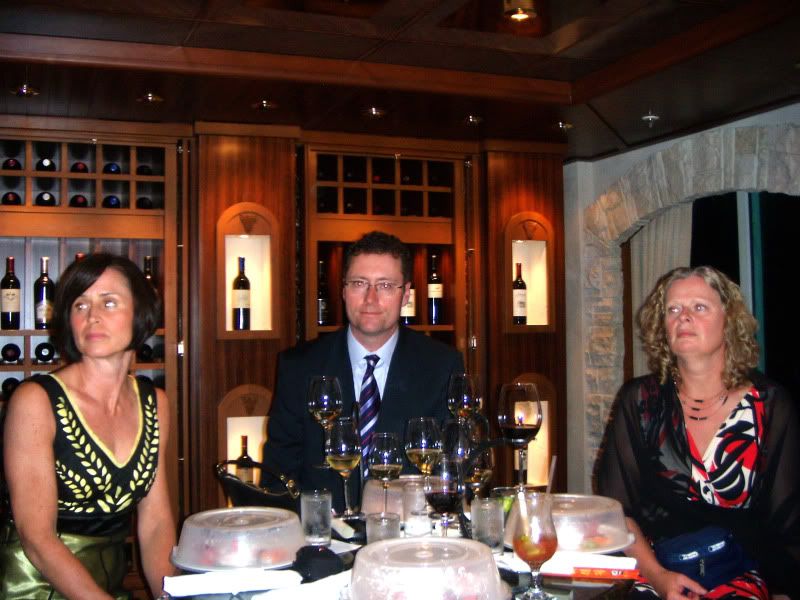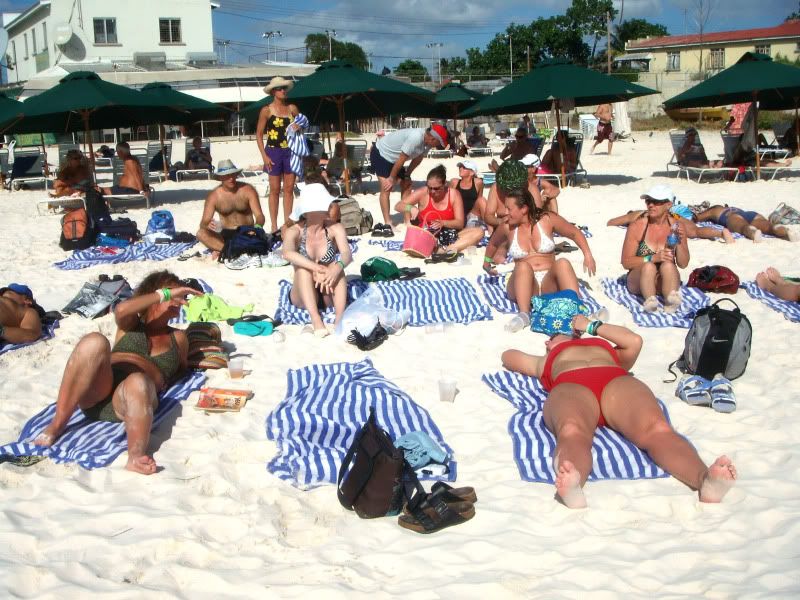 DEAR DIARY: DAY 8: AT SEA
Woot! Finally, a rest day!! Ha! So I thought! We got up too late to be able to enjoy eggs benny in the Dining Room, so headed to the Horizon Court for a late breakfast, then to my massage appointment. After the massage, I enjoyed the steam bath and sauna. Then headed out to the deck to enjoy a bit of sun before our appointment with Captain Franchesco, who was going to give us a tour of the Command Centre. Had to get organized and pack for out trip home tomorrow, and get ready for the last Cruise to Run get together.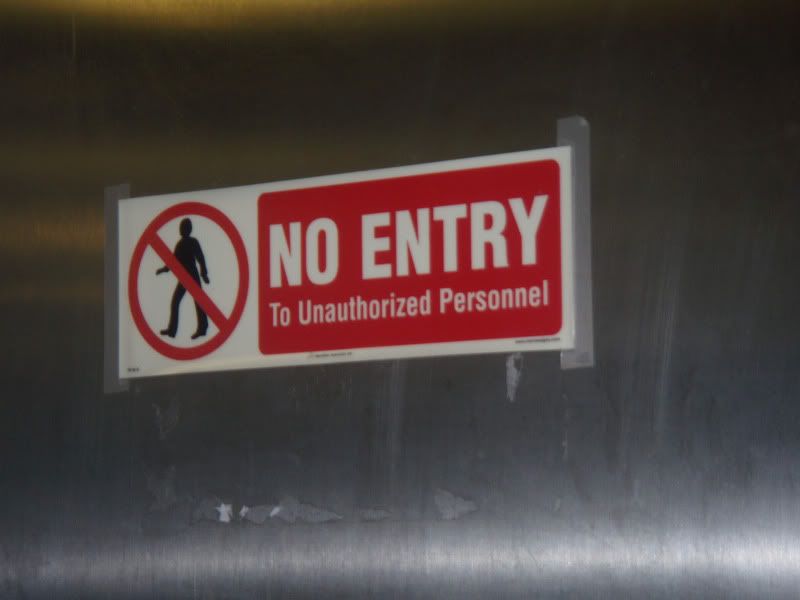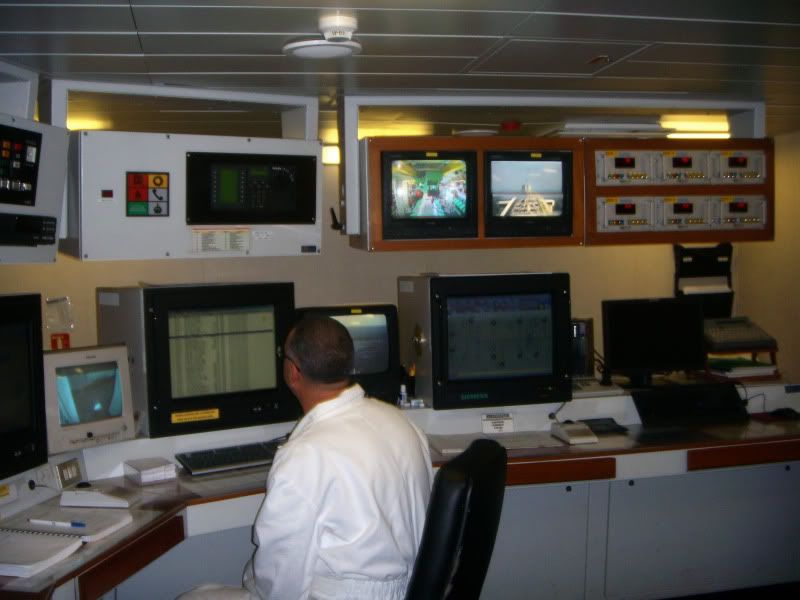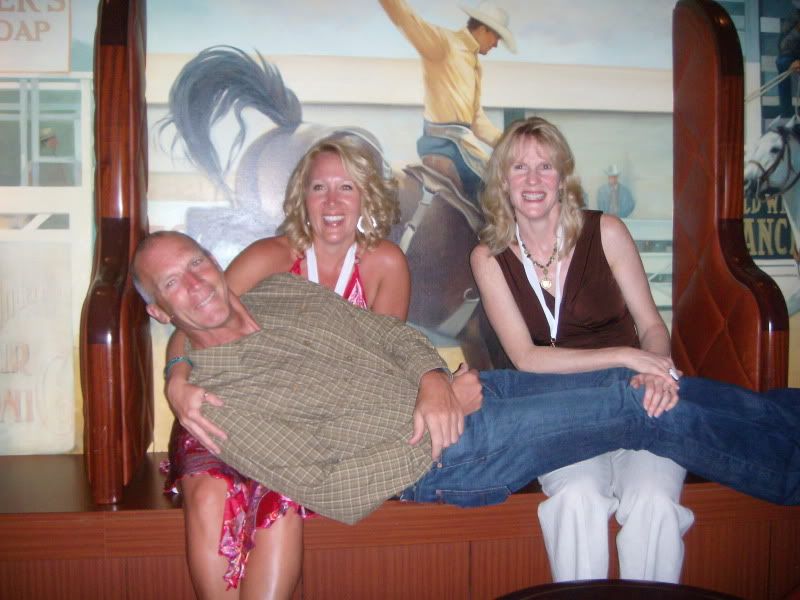 DEAR DIARY: DAY 9: TRAVEL HOME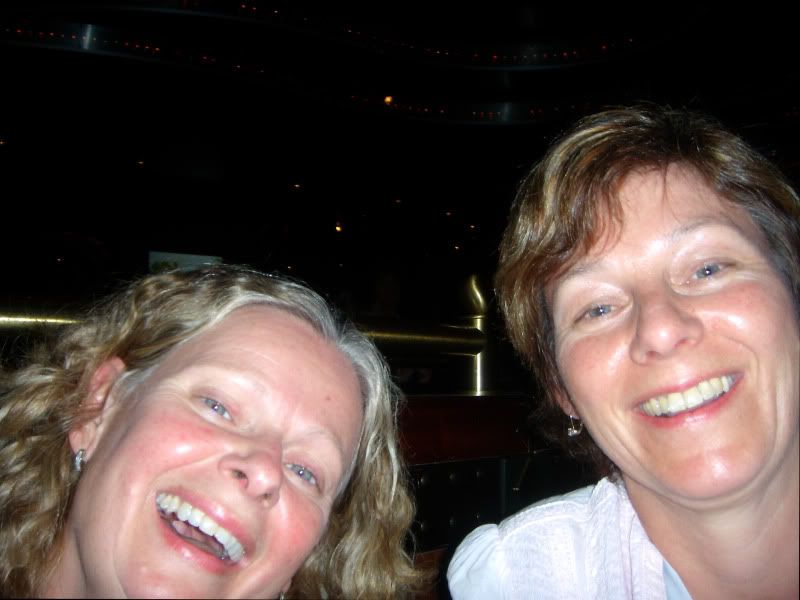 The end of a great week!
If anyone is looking for a cruise - this is one I would recommend, especially for those Type A folks!